Projects
COVID-19 Updates

This website displays a summary of reported COVID-19 cases globally and by country based on the user's selection. Project was developed remotely via VS Live Share with Ranjodh Singh.
Tools
HTML

CSS

SASS

Javascript

JQuery

React

Terminal

Git

Firebase

Vue

Webpack

VS Code

Photoshop

Illustrator
About Me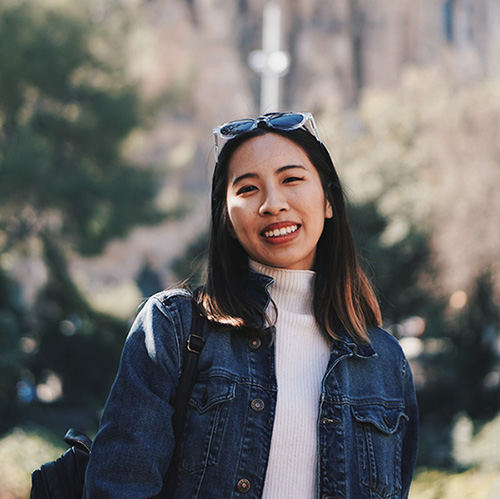 Front-End Web Developer
Robin Nong
B.ArchSc.
Toronto-based front-end developer with a professional background in Architecture. Graduate of Juno College's Web Development Immersive Bootcamp. I used to design spaces for people - now I design digital experiences on the web. It was my love of elegant, functional design and the challenge to solve modern-day problems that led me to pursue a career in tech. I'm naturally adventurous, have a knack for noticing small details and love to learn!
Outside of coding, you'll find me at the climbing gym, dreaming of travel or taking photos with my Sony A6000.